Israel dismantles and confiscates homes of 24 people, including 16 minors, and forces two families of 13 in total, including six minors, to demolish their homes in the Jordan Valley
On 7 June 2021, at around midday, Civil Administration personnel came with a military, Israel Police and Border Police escort, as well as a crane truck, a digger and a bulldozer, to the community of Badu al-Mu'arrajat in the Jordan Valley. The forces dismantled and confiscated a tent and four shacks that were home to four families, numbering 24 people, including 16 children. They also dismantled and confiscated a shack and four tents used as livestock enclosures, three tents used as livestock pens, three tents used as kitchens, two outhouses, 12 solar panels installed with funding by the Italian nonprofit GVC, and a generator used to operate a water pump.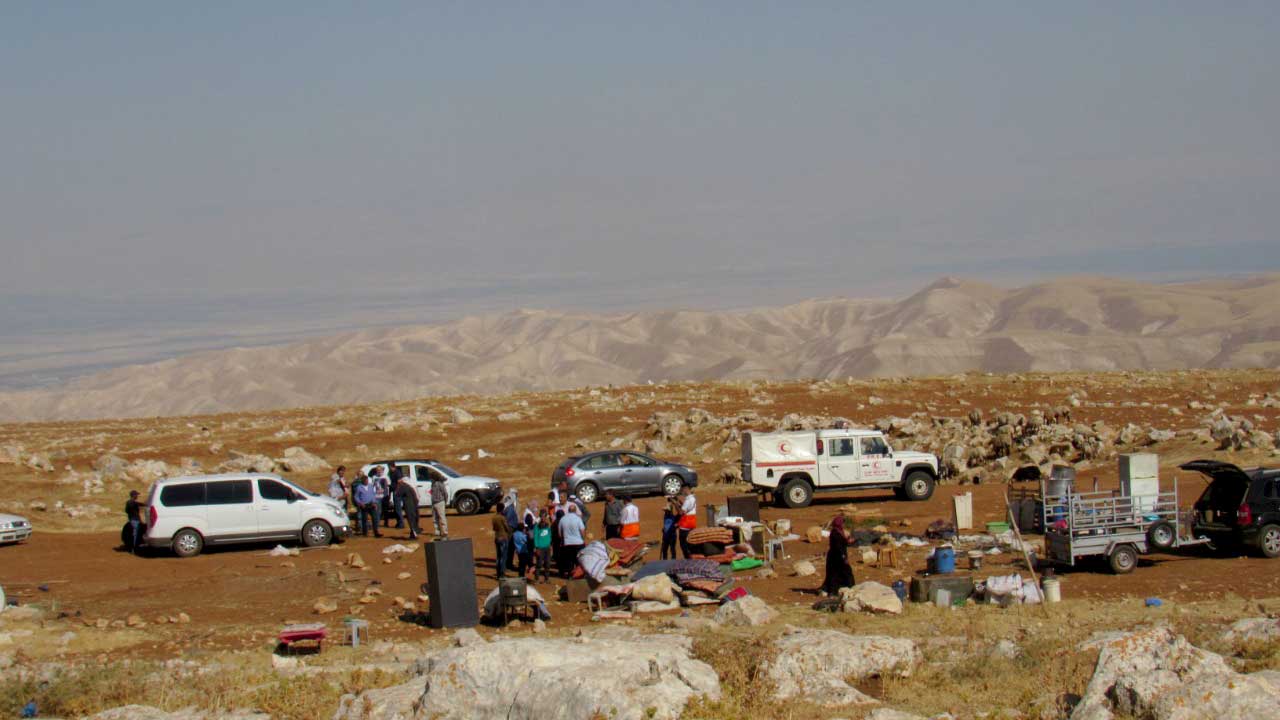 In addition, on orders of the Civil Administration, two families in the community, numbering 13 people, including six children, were forced to personally demolish three tents that that they lived in, two tents used as livestock enclosures, a tent used as a livestock pen, a tent used as a kitchen, an outhouse and three solar panels, in order to prevent their confiscation if the forces dismantled them.
On 31 August 2016, the Civil Administration confiscated three residential prefabs, a shack used for raising livestock and portable toilets in the community. All the structures were donated to the families by a humanitarian aid organization after the Israeli authorities demolished their homes on 4 August 2016.
Location:
Related Media: