Military orders all 103 residents of Khirbet Humsah to evacuate from 6:00 AM to 8:00 PM
On 21 June 2018, Civil Administration personnel, accompanied by military forces, arrived at the community of Khirbet Humsah, in the northern Jordan Valley and delivered temporary evacuation orders to all sixteen families living in a number of separate compounds in the community. Five of these families have been temporarily displaced four times over the last few months. The families were told to leave their homes on 26 June 2018, from six in the morning until eight in the evening on the pretext that the military needs to train in the area. This morning, 26 June 2018, Civil Administration personnel once again arrived at Khirbet Humsah and escorted the sixteen families, who left on their own accord, some on foot and some by vehicle . The families, numbering 103 people in total, with 63 children and youths, including a baby and a child who has Down Syndrome, were forced to go with their livestock to a secluded area located some ten kilometers away from their homes, and remain there, without shelter, until they are permitted to return home.
B'Tselem field researcher 'Aref Daraghmeh documented the evacuation of some of the families, but Civil Administration personnel prevented him from filming the rest.
Soldiers, armored vehicles and tanks have been training in several locations near Palestinian communities in the northern Jordan Valley almost every day since 5 March 2018. Daily military exercises are a living example of Israel's policy in the Jordan Valley and in Area C overall, designed to create impossible living conditions that will drive residents of Palestinian communities to leave their homes, ostensibly by choice.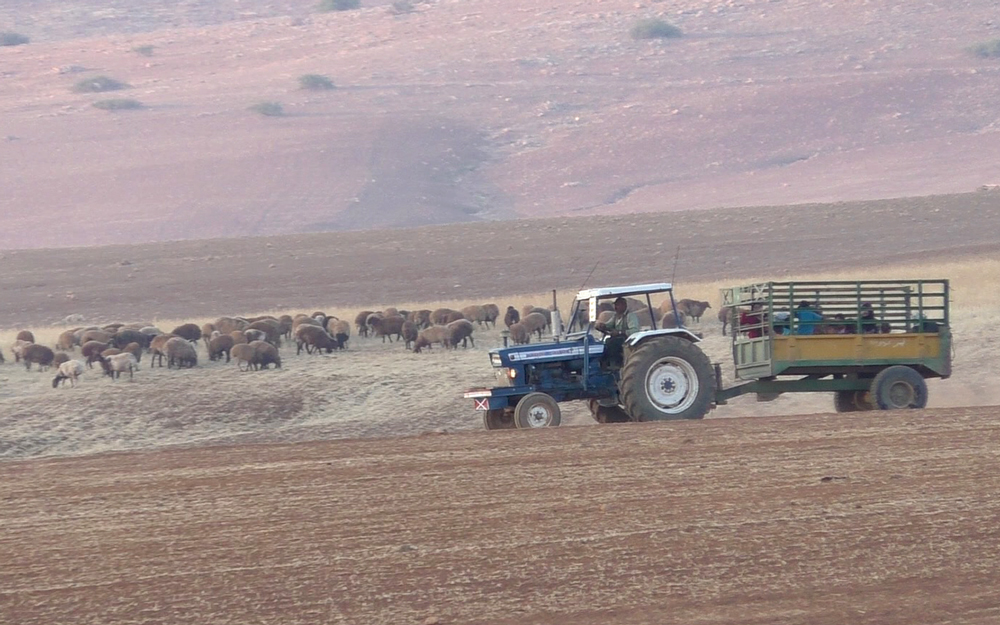 Two village residents described previous evacuations in testimonies collected by B'Tselem field researcher 'Aref Daraghmeh:
Dunia Abu al-Kabash, 34, married and mother of seven, said in a testimony she gave on 13 May 2018:
Every time we were evacuated, the soldiers drove behind us, steering us, as if we were sheep, without an ounce of humanity or compassion. We left in such a hurry that we forgot to take food and drink. I'm a mother of seven little children. I have a child with Down Syndrome and a baby who's less than one month old. Outside, it can be very cold or very hot. What are we supposed to do? The first two times they expelled us this year we were left, just like that, outside in the open air, from six o'clock in the morning until the afternoon. One time, we were given two tents by the Red Crescent, which helped a little, but our hearts were heavy with worry for the homes and possessions we'd left behind. We heard gunfire and it was very frightening. The children were horrified and shook with fear. It felt like an eternity before they let us go home. On the evacuation of 8 May 2018, the soldiers yelled at us to hurry up and would not let us take a tent we wanted to bring, or anything else. We left running, because the soldiers scared us, telling us the shooting would start soon. We saw the soldiers patrolling the area and heard the gunfire. It sounded like there was a war going on. On each of the previous evacuations, we came back to our tents exhausted, and everyone began checking their home and their belongings and counting the sheep. What scares us most is the danger that bombs had fallen nearby without exploding, so we check everywhere thoroughly.

Every time we went home after an evacuation, our tents didn't look like humans lived in them. Everything was in ruins, the possessions scattered around, the mattresses just strewn on the floor. The small children are always so exhausted when we return that they just lie on the floor, in the middle of all the mess, and fall asleep right away. The small lambs that we can't take with us when we're evacuated are in danger, because they're still suckling, and they're left for hours without food or drink. We don't know what to do. they want to drive us away from here, but we have nowhere to go. We're always moving from place to place. They want to take away our livelihood and mistreat us so we leave, until no one is left in this area.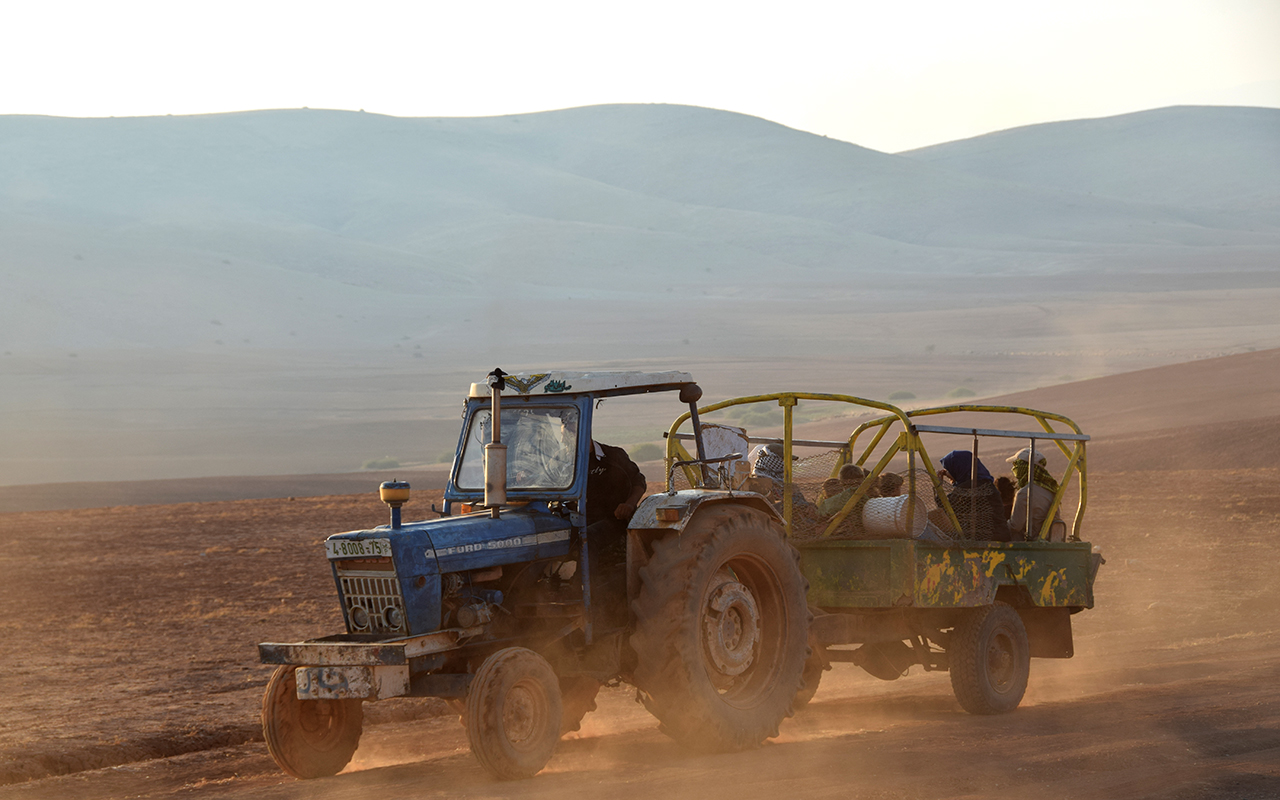 In his testimony, given on 6 June 2018, Naser Abu al-Kabash, 26, married and father of two said:
They displace us without any hesitation; take us to a distant area, where conditions are harsh, and the sun beats down on us. We know the occupation authorities want to push us out of the area, expel us from here, but where would we go? Every time we came back, everyone was completely exhausted.

When we get evacuated, I worry about the family, the livestock and also the tents and possessions we leave behind. The soldiers fire shells from a great distance, and they can veer off course and hit near us. A few years ago, a shell hit near our tents and only God protected us. Who knows what would have happened to us.

On the 5 June 2018 evacuation, the military came very early, before first light even. It was Ramadan. Everyone was fasting, and no one was sleeping, either during the day or night. They came with a military jeep and a Civil Administration jeep and started yelling at us to get out of the tents. They notified us of the evacuation the day before, orally, demanding we leave from six o'clock in the morning until noon. I took the flock and led it northeast, far into the hills. It's a dangerous area. There are a lot of unexploded weapons out there. The women and the rest of the family members left, some on foot and some in a small car we have. The military and the Civil Administration kept escorting us until we were some distance from the area and warned us not to return before the set time.
Video filmed by 'Aref Daraghmeh, B'Tselem
Location:
Related Media:
More on communities facing expulsion