Israeli sniper fatally shoots 22-year-old Palestinian who posed no danger at a-Nabi Saleh weekly protest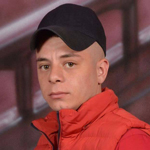 On Friday, 12 May 2017, at about 2:15 P.M., during the weekly demonstration at the Palestinian village of a-Nabi Saleh in the West Bank, an Israeli sniper fired a live 0.22-inch caliber bullet (known as "Two-Two") at Sabaa 'Obeid, a 22-year-old Palestinian from Salfit. The bullet struck 'Obeid in the waist, killing him. 
Weekly demonstrations have been held at a-Nabi Saleh since 2009 to protest the settler takeover of a nearby spring and of village land. About a year ago the villagers stopped holding the demonstrations, but resumed them on 28 April 2017 as an expression of solidarity with the Palestinian prisoners' hunger strike. 
On 12 May 2017, at approximately 1:00 P.M., about one hundred demonstrators – Palestinians from a-Nabi Saleh and from nearby villages, Israelis, and foreign nationals – set out in a procession towards the gate installed by the Israeli military at the eastern entrance to a-Nabi Saleh. A contingent of Border Police and soldiers under Border Police command blocked the non-violent procession before it reached the gate, and hurled stun grenades at the protesters. Most of the demonstrators remained on the road, chanting and waving flags at the security personnel barring their progress. 
A small group of young men headed back towards a hill on the outskirts of the built-up area of the village, reaching a spot about 150 meters away from the other protesters. Minor confrontations developed between them and the soldiers and police who approached them. The Palestinians threw stones and the security forces fired tear-gas canisters, rubber-coated metal bullets, and sponge-tipped rounds at the group. Two of the stone-throwers were injured: one was hit in the head by a sponge-tipped round and the other in the thigh by a "rubber" bullet. 
Several demonstrators overheard the commanding officer, who was standing close to the main group of protesters, order two snipers armed with Ruger rifles to advance towards the stone-throwers and open fire. The order was given although only ten to fifteen young men were throwing stones - or hurling them with slings - from a spot at least 100 meters away from the security forces. 

Sabaa 'Obeid being evacuated. Photo by Miki Kratsman, Activestills, 12 May 2017
Three soldiers, one of them a sniper, stationed themselves behind a semi-completed house on the eastern slopes of the hill. The sniper intermittently fired live (0.22-inch caliber) bullets at the stone-throwers, who were hiding behind the ruins of a house some 100 meters away. No one was injured by the gunfire. 
The house the soldiers used as cover is separated from the ruined house by an agricultural terrace, which is fenced in with a wire fence. At around 2:15 P.M., Sabaa 'Obeid began moving towards the terrace and, using it as cover, threw several stones at the soldiers who were about eighty meters away. After he threw the last stone, he turned and tried to run back. At that point, the sniper fired a 0.22-inch bullet at him, striking him in the waist. In testimony given to B'Tselem field researcher Iyad Hadad on 13 May 2017, 22-year-old S.F., a resident of Qarawat Bani Zeid who had been standing behind the ruined house, related what happened before and after the shooting: 
Sabaa got up and started crawling forward on his hands and knees, trying to stay out of the line of fire of the snipers who were in front of us. He reached the fence that encloses the grove next to the house where the soldiers were stationed. During that time, the soldiers didn't fire. He threw two or three stones at the soldiers, crouching so that the sniper couldn't take aim at him. The other guys called out to Sabaa to warn him: "Hey, you in the white, come back! You in the white, come back". 

After throwing a third stone from a crouching position, Sabaa tried to head back in our direction. Then he was hit by a bullet, just as he was heading back. I didn't hear the gunshot but I realized that he'd been hit because he put his hand to his waist. He ran towards us, about twenty or thirty meters, until he came near. Then he fell down. I went over to him with another guy from Salfit and with a Jewish activist named Jonathan. I lifted his shirt and saw a little hole, about the size of a cigarette tip. It was almost closed and bleeding a little. There was a bloodstain on the left side of his shirt. I felt that he was taking his last breaths. Four or five of us picked him up and carried him. We kept talking to him the whole time, saying: Speak, Sabaa. I said to him: If you can hear me, squeeze my hand – and he did. 

We carried him about 100 meters, up to the road. An ambulance was waiting there. We handed him over to the medics, who laid him on a stretcher. I asked Sabaa to squeeze my hand again, but he didn't. 

Video footage of the incident, filmed by an international activist
Jewish-Israeli activist Jonathan Pollak, who had also been hiding behind the ruined house at the time, related in testimony he gave to B'Tselem data coordinator Eyal Sagiv on 17 May 2017: 
Sabaa went up to the terrace and hid behind it, every now and then throwing a stone at the soldiers. One of the soldiers advanced towards the terrace. Sabaa tried to move back towards the ruined house and then I heard gunfire. I think it was a single shot. He kept going for a few meters, clutching his stomach. I ran over to him, I was the first or second person to reach him. He collapsed. There was some blood on the front of his shirt and undershirt, and I didn't see an exit wound. 
'Obeid was taken by ambulance to hospital in Salfit, which was reached after a ten-minute ride. He was treated in the trauma unit, and was pronounced dead about thirty minutes later. After the shooting, the clashes in the village continued for about an hour. According to eyewitness accounts, soldiers from the force that had shot 'Obeid, then fired "rubber" bullets at young men who were throwing stones. One of the snipers prepared to shoot 0.22-inch bullets again, but did not ultimately open fire.  
Sabaa 'Obeid was killed by a live bullet fired at him by a sniper from about eighty meters away, although he was moving away from the soldiers and had not endangered them in the first place. Lethal gunfire in such circumstances is unlawful and cannot be justified. 
The 0.22-inch caliber bullet fired at 'Obeid is live ammunition. Open-fire regulations permit live gunfire only when facing mortal danger and only as a last resort. 
Nonetheless, in the Occupied Territories, Israeli soldiers routinely use lethal measures - including live ammunition - against demonstrators who do not pose mortal danger. Since January 2015, 42 Palestinians have been killed while demonstrating or throwing stones. B'Tselem inquiries have found that at least 35 of them posed no mortal danger to Israeli security personnel. Hundreds of other Palestinians have been wounded, some sustaining grave injuries.
In response to criticism of this policy, the senior military command and the MAG Corps have cited open-fire regulations, which restrict use of live fire to life-threatening circumstances and permit it only as a last resort. Yet these regulations do little more than create an illusion of legality. In the field, soldiers operate under other orders that permit lethal measures in a variety of circumstances, and military authorities have done nothing to prevent the killing or injury of more Palestinians.
For decades, B'Tselem referred such incidents to the military law enforcement system in order to promote real accountability for the killing of Palestinians – to no avail. In many cases, no investigation was opened; yet even when investigations were carried out, they invariably ended in some form of cover up. Consequently, B'Tselem decided to stop applying to the MAG Corps to demand that incidents in which Palestinians were harmed by soldiers be investigated. Nevertheless, B'Tselem continues to promote accountability in other ways, which is why we investigate incidents independently and publish our findings. That said, the responsibility for investigating and holding the persons responsible for these incidents accountable still lies with the military. However, as long as the MAG Corps upholds its whitewash policy, there is nothing to deter Israeli security forces from using lethal firepower against Palestinians who are not endangering them.
Update: On 3 October 2018, B'Tselem learned that the case file had been sent to a prosecutor for review.
Location:
More Info:
More on demonstrations in the territories