Testimony from B'Tselem report: "Minors in Jeopardy: Violation of the Rights of Palestinian Minors by Israel's Military Courts", March 2018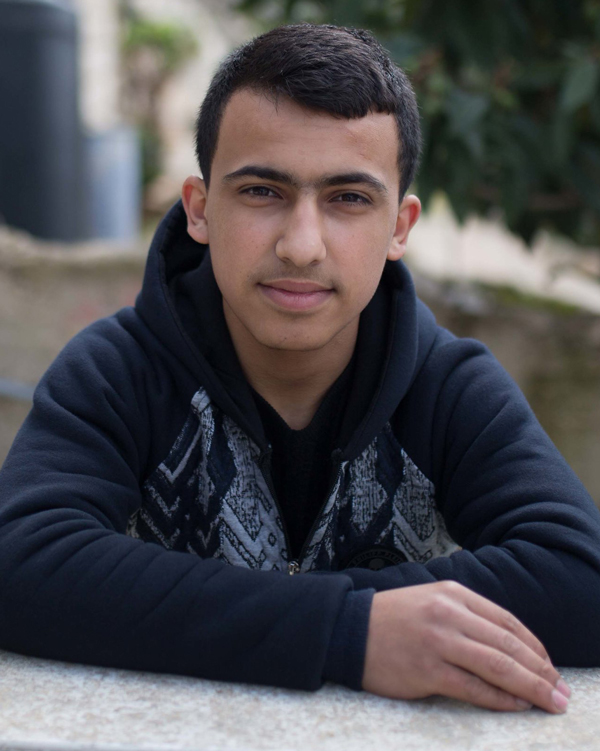 On Friday, 21 July 2017, after Israel installed electronic gates at the entrance to al-Aqsa Mosque, protests and demonstrations took place throughout the West Bank. In our area, after Friday prayers, there were demonstrations near the Separation Barrier and young guys clashed with the military.
At around 2:30 P.M. I was near the schools close to Khadouri College, which is about 300 meters from the barrier. Suddenly, a military jeep drove up. The young guys and everyone else ran off, but I got all flustered and didn't manage to get away. Four soldiers caught me, threw me down to the ground and started hitting me. They tied my hands behind my back, blindfolded me with a cloth and put me in a military jeep that drove me to the checkpoint west of Tulkarm.
The soldiers took me out of the jeep and left me at the checkpoint. Then they brought other young guys there. We waited for three or four hours, eight guys in total. The soldiers transferred us to the police station in Ariel, where they put us in a room and ordered us to sit on the floor. During the night, the soldiers took us into interrogation one after the other.
They took me first. There were two people in the interrogation room. The interrogator warned me that whatever I said would be used against me in court and that I had the right to remain silent. He called a lawyer and gave me the phone. The lawyer talked to me and told me not to be scared, to answer the interrogator's questions quietly, and that he'd speak with him to make sure they treated me well. Afterwards, I found out that the lawyer called my elder brother and told him that I was being interrogated at the police station in Ariel.
The interrogator accused me of throwing stones. I denied it. The interrogation lasted about an hour, and he shouted at me for some of that time. When it was over, I was taken back to the room with the other detainees. They finished interrogating everyone by midday and transferred us all to the military base at Huwarah, and I stayed there until the next morning.
On Sunday morning I was taken in a prison service van to the court at Salem, to have my detention extended. There were two lawyers there. One of them was the guy who'd talked to me on the phone. My parents were at the court, too. I managed to speak to them briefly and ask how they were. The court extended my custody until Thursday, 27 July.
From the court, I was taken to Megiddo Prison in a van with some other kids. It took us until the evening to get there, because they stopped at all sorts of places along the way. The prison service van has metal benches and metal cubicles with netting inside. Like iron lockers. They put two detainees in every locker. When we got to Megiddo, they searched us and then put us in Wing 3, which is for minors. I had supper there. I was exhausted from the drive, which took all day.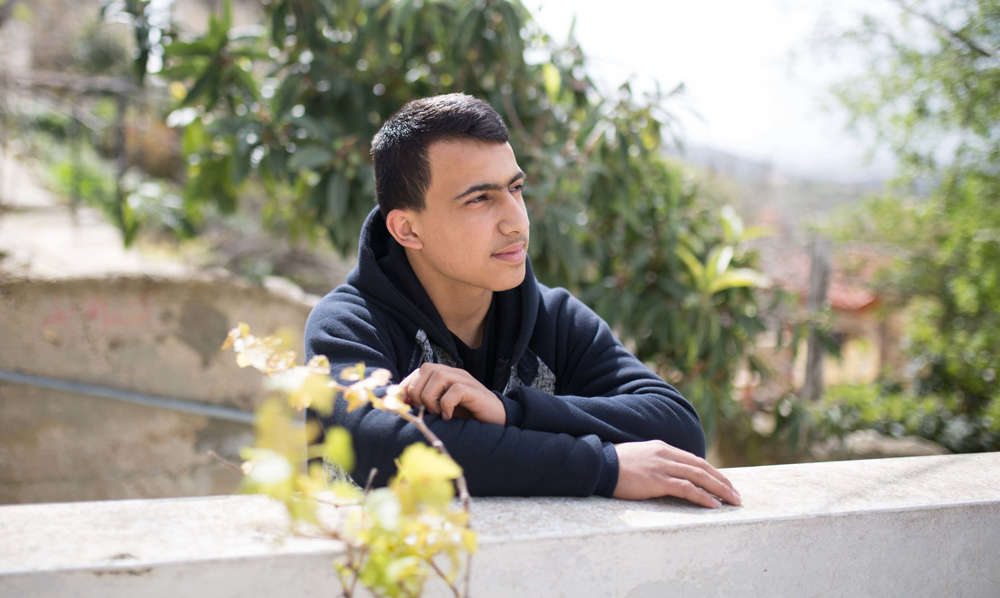 The next day – Monday, 24 July – I was told I was being taken to the police station in Ariel for interrogation. On the way, the van passed through several prisons and I only got to the police station eight or nine hours later. At the station, I was interrogated again about throwing stones at Border Police officers and injuring soldiers. I denied everything and refused to sign the written transcript of the interrogation. It lasted for about half an hour. Then they drove me to Hasharon Prison, where I spent the night. On Tuesday morning they transferred me back to Megiddo Prison. The drive took about seven hours.
On Thursday morning, they took me to court in Salem again, with other detainees, to have our detention extended. I waited there from morning until afternoon, for them to finish proceedings with the other detainees who came with me. My detention was extended by another four days. I saw my lawyer there and told him that I'd been interrogated again. My father was in the courtroom and I managed to speak with him for two minutes. I was brought to court at least eight more times after that.
The last time was on 3 October 2017, when the court convicted me and sentenced me to six months and a day in prison in addition to a 1,000 shekel (~280 USD) fine, for throwing stones at Israeli soldiers. I didn't confess, but my lawyer said there were testimonies of soldiers and that I could have been given a heavier sentence, so he agreed to a plea bargain with the prosecutor.
I was released on 31 December 2017 and taken to Jalameh checkpoint, north of Jenin. I'm supposed to go back to school at the beginning of the second term, at the end of January 2018.
The testimony was given to B'Tselem field researcher Abdulkarim Sadi on 7 January 2018