Testimony from B'Tselem report: "Minors in Jeopardy: Violation of the Rights of Palestinian Minors by Israel's Military Courts", March 2018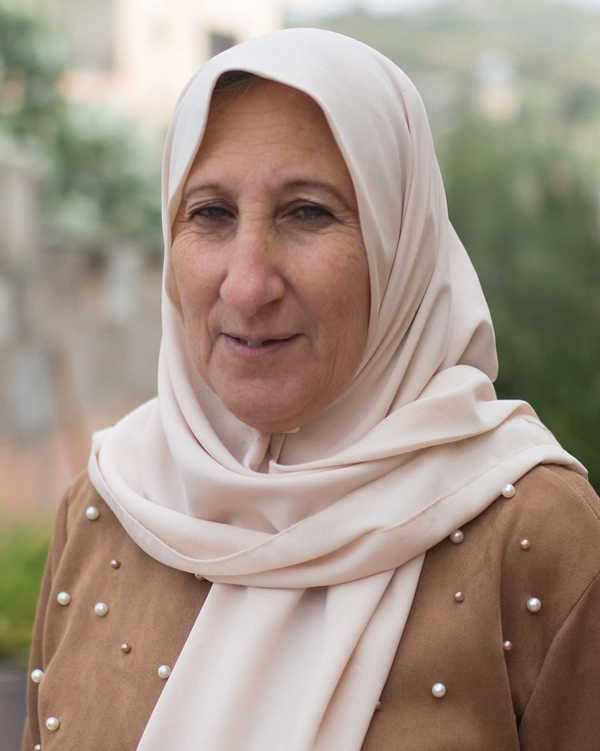 On the night of 31 October 2016, at around 1:00 A.M., I heard knocking at the door. I opened my eyes and wondered what was going on. Suddenly, the window above my bed opened and someone drew the curtain aside. I saw an arm in military uniform and realized it was soldiers.
My husband, Medhat (53), had already gone to open the door. I can't get up quickly because I'm on medication that makes me weak and not function or concentrate properly. In the morning, it takes me time to fully wake up, but because of the soldiers I got out of bed immediately. I barely made it to the living room, and sank down on the couch as soon as I got there.
There were already a lot of soldiers in the house. Soon after, my son Muhammad (25) came downstairs with his wife, Rawan (25), and their baby, Tiya, who was three months old at the time. They live on the next floor up.
One of the soldiers ordered all the women into our bedroom. I went in there with Rawan, her baby and my daughter 'Orub (19). The soldiers told my husband and my sons – Muhammad (...) and Malek (16) – to stay in the living room. They told us all to show them our identity cards.
They kept us like that for about an hour. Then an officer came and started talking to my husband about all sorts of general things. I could hear them from the bedroom. He asked him about his work as an imam at a mosque and said: "I want to get to know you and your family". The officer then questioned Malek about his job and who he hangs out with, and asked if he knows someone called Hani. Malek said it's his cousin. The officer then asked him: Do you throw stones? And Malek said he doesn't.
Then the officer said to my husband: "We want to take Malek for a while". I understood they wanted to arrest him. I said to them: "What do you want from him? He's young". One of them answered: "We'll bring him back very soon". I said I wanted to give him clothes, because it was cold outside and he was wearing short clothes. A female soldier who was with them said: "I'll take the clothes", but I said: "No! I'll give them to him". I went to Malek's room and got him some clothes. The female soldier followed me and watched me the whole time. I give him his clothes and he put them on in the living room.
I took Malek's hand in mine and told him to take care of himself. Then the soldiers led him away and I burst out crying. He's a kid with a warm heart, very caring towards the people he loves. He likes joking around and always looks after me.
I was very worried about him. He had never been arrested before and he's just a kid. I couldn't stop worrying and crying until he was released. I couldn't sleep and would lie awake crying. I didn't know where he was, what he was eating, whether he was hungry, cold, sleeping enough, being beaten. I kept saying: "Where is he? I want my son". My husband and my son Muhammad told me they had it on good authority that the army doesn't beat kids. They lied to me to make me feel better. After he was released, they told me they'd seen the soldiers hit him once they led him out of the house.
In the morning, my husband called the Red Cross and the Palestinian Prisoners' Society and told them Malek had been arrested. Later that day we were informed, I think by the Red Cross, that he was being held at Megiddo Prison. Medhat got the number of Defense for Children International from a friend and called to ask them to defend Malek.
The lawyer they appointed called us and said the army would bring Malek to court to extend his detention. The hearing was supposed to be held three days after he was arrested. That morning, at around 9:30 A.M., the phone rang and suddenly I heard Malek's voice. He spoke quickly and just said: "I'm okay, don't worry about me, everything's fine". It was a very short conversation, but I was so relieved just to hear his voice. He said he was at the court in Salem. That day, the court extended his detention.
My husband and I attended the second hearing at the Salem court. The night before, I couldn't sleep. I lay awake thinking about Malek and how I'd see him in the morning. We set out at 7:00 A.M., in a taxi. When we got there, we were frisked. Then we walked quite a long way and were patted down again. They inspect the women and the men in separate rooms. Then the put our names down on a waiting list and we waited outside until his hearing, which was at midday.
We entered the courtroom and then Malek was led in by two soldiers, with his hands and legs shackled. It wrenched my heart to see him like that, but I held back from crying in front of him. He was about 20 meters away from me, inside a cage. He asked me how I was, but the soldiers motioned him to be silent. They treated him cruelly.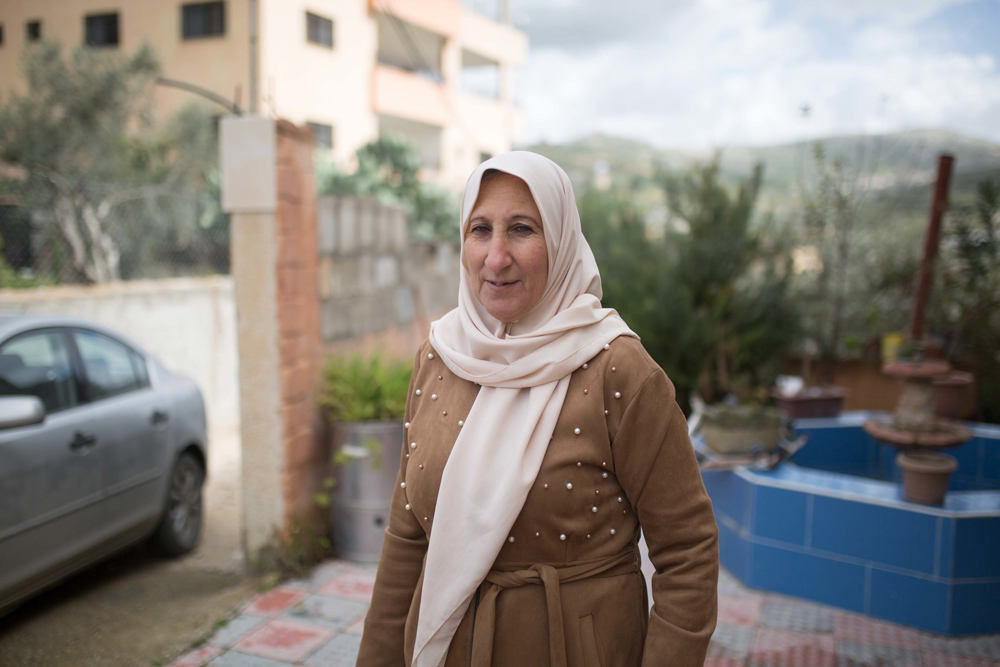 The hearing lasted about 15 minutes. I understood what was going on because there was an interpreter. After it was over, the lawyer explained what was going on. He told us that Malek was being charged with throwing stones and assaulting a soldier. The soldier testified against him, but Malek denied the allegations. We attended the third hearing, too. When it was over, as they were leading Malek out of the courtroom, I said to him: "Take care of yourself, don't worry, everything will be okay". He answered: "Don't worry, just look after yourself". He's always worrying about me, because I'm ill and on a lot of medication. The soldiers grabbed him by the shoulder and pushed him ahead. They don't let the detainees talk to their families, but there was no other opportunity to go up to him and ask how he was – not even two minutes. We couldn't visit him in prison, either.
The lawyer called my husband and told him that a soldier had seen Malek throw stones. He also said that someone from our town had said under interrogation that Malek had once injured a soldier by throwing stones. The lawyer said he could get up to five years in prison for that and recommended that Malek agree to a plea bargain of two months in prison and a 1,000 shekel (~280 USD) fine. My husband agreed, and in the fourth hearing he handed the lawyer the money. My son Muhammad also came to the hearing but they wouldn't let him in, because they allow no more than two family members. At that hearing, the judge accepted the plea bargain that my husband agreed to with the lawyer and sentenced Malek to two years in prison and a 1,000 shekel fine.
When Malek came home, I couldn't believe it. Our house came back to life. The whole time he was in prison, I stopped cooking his favorite food. I couldn't even eat eggs, because Malek loves them. He's my son, he's part of me, part of my body, and I couldn't stand the fact that he was behind bars. The day he was released, I prepared a feast with his favorite dishes and invited all our friends and relatives. Everybody came.
The testimony was given to B'Tselem field researcher Salma a-Deb'i on 19 December 2017