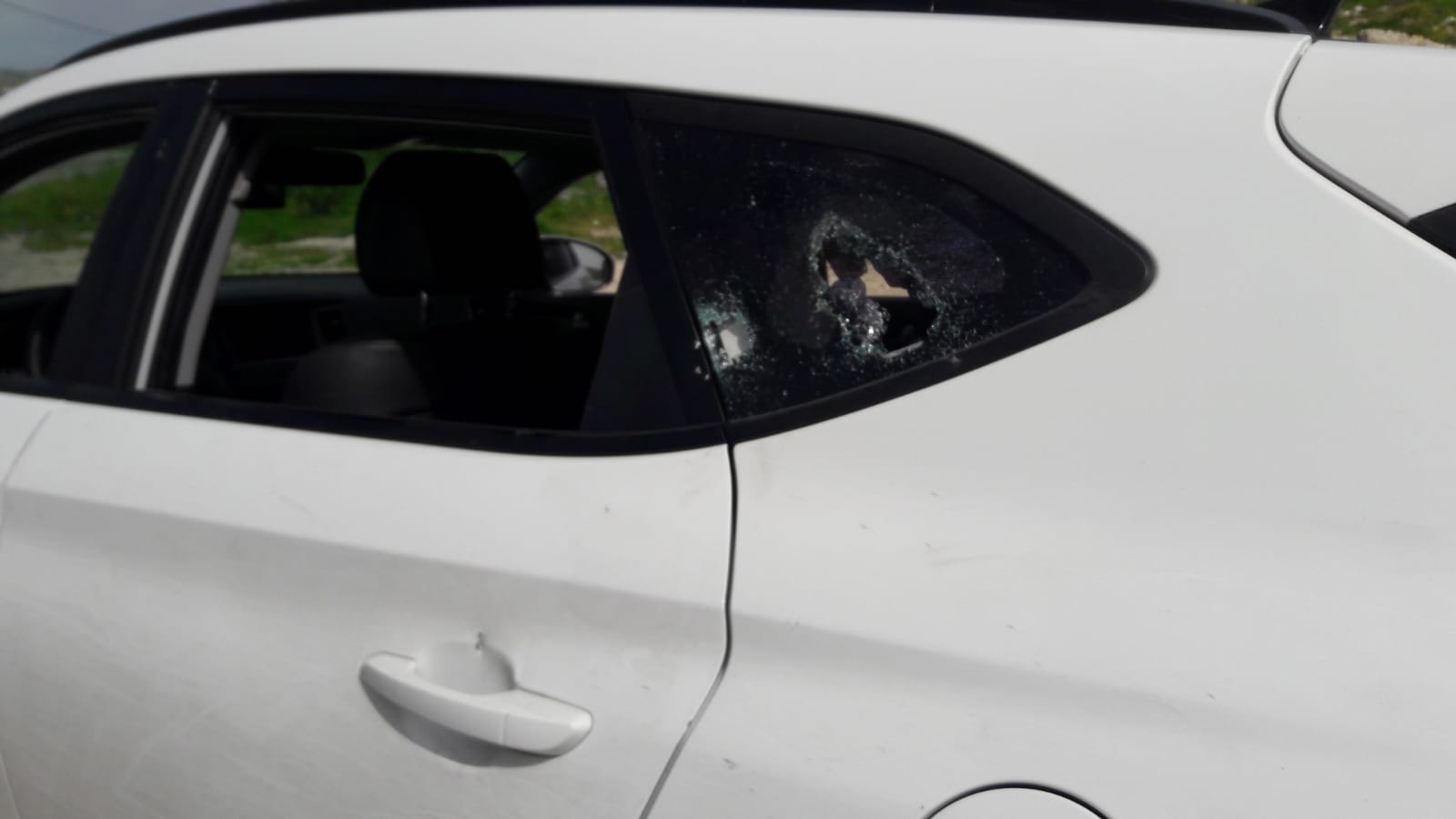 Silat a-Dhahr: Settlers attack farmers and security forces
On Monday, 23 March 2020, at around noon, brothers 'Adnan and Husni al-Qadi, 73 and 70 respectively, drove from their homes in the village of Silat a-Dhahr in Jenin District to their plot, which is located near the area once occupied by the settlement of Homesh. The settlement was evacuated as part of the "disengagement plan" in 2005. In the last two years, the two brothers have gone back to cultivating their land after the military granted them permission to access it. When they arrived, before they were able to get out of the car, the brothers came across several settlers who ordered them to keep driving without stopping. They kept driving up the road, where 20 club-wielding settlers were waiting in ambush. The settlers began throwing stones at them. They broke a window and damaged the front bumper. Husni al-Qadi, who was driving, tried to steer away, but found himself on a hilly dirt road and was unable to drive on. The two got out of the car and fled on foot, under a barrage of stones, to the nearby village of Burqah. As they were fleeing, a stone hit 'Adnan al-Qadi's neck, injuring him.
When the two managed to return home, they reported the attack to the Palestinian DCO, following which two representatives of the Israeli DCO came to the village, picked up the brothers and took them to where they had left their car. When they arrived, the settlers attacked the military and DCO vehicles. Instead of arresting them, the forces chose to simply leave. Later, village residents managed to tow the car, using a tractor, to the village of Burqah, and Israeli police officers who arrived there took photos of it and asked the al-Qadi brothers to file a complaint at the Ariel police station. The brothers filed the complaint.
Silat a-Dhahr, Jenin District, 23 March 2020: Settlers attack farmers and security forces.