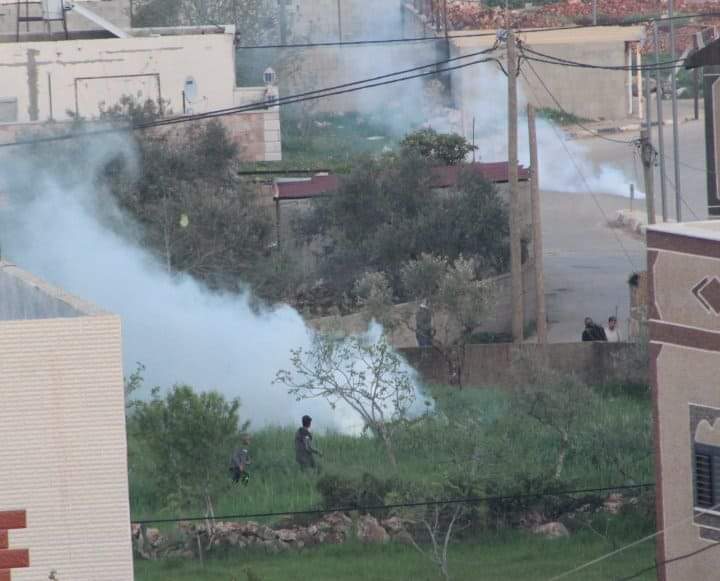 Residents of Qusrah have often experienced the wrath of their "neighbors" from the settlement outpost of Esh-Kodesh, which was established in 2000 about two kilometers from the southern part of the village. Yet even they did not see an attack coming under lockdown, after three residents were diagnosed with coronavirus. The settlers thought otherwise. On Monday afternoon, 6 April 2020, around 4:30 P.M., they began attacking homes in the southern section with stones. 
The perpetrators were 12 settlers who came from the direction of the outpost. The homeowners called other residents for help and dozens quickly arrived, chasing the settlers back towards the outpost, which was built, unsurprisingly, on land belonging to the villages of Qusrah and Jalud. 
A few minutes later, about five soldiers arrived, followed by the same settlers. The soldiers fired tear-gas canisters and rubber-coated metal bullets at the residents, and a confrontation ensued that lasted until sundown. Around the time the settlers retreated again towards the outpost, one child from the village was injured by gas inhalation and two adults were hit by rubber-coated metal bullets. All three were treated on site. 
POINT (35.330037 32.084575)