'Aishah Musleh was born in the village of Tell in Nablus District. She married a resident of the Gaza Strip and relocated there. Today, a 34-year-old mother of six, she recounted the difficulties of organizing the wedding:
'Aishah Musleh (right) and her sisters. Photo courtesy of the witness

I met Ghassan Musleh (48) in 2004, when he was working in Israel. Five months after we got engaged, he was arrested and sent back to the Gaza Strip. In October 2004, I submitted a request to the Israeli DCO to issue my parents and me a permit to enter Gaza so I could marry Ghassan. They agreed to issue me a permit because I had a marriage contract with a resident of Gaza, but refused to issue one for my parents. According to custom and tradition, my parents have to be by my side at the wedding, so in the end I didn't use the permit and didn't go to Gaza.
 
After two and a half years of failed attempts, Ghassan and I agreed to meet in Egypt and get married there. In 2007, Ghassan traveled to Egypt through Rafah Crossing and I traveled with my father through Jordan. We got married in Egypt and 10 days later, my father went back to the West Bank and I went with my husband to Gaza.
'Aishah's sister, Nidaa Hamad (29), told B'Tselem field researcher Salma a-Deb'i about the circumstances keeping her and her sister apart, and described the sorrow of being separated for so long:
When my older sister 'Aishah got married, I was a little girl. I was very sad that she was getting married and moving away. 'Aishah was more than a sister to me. She was also like a mother, because she was the eldest. We're eight daughters and have no brothers. My mother was always busy with housework because we're a large family, so caring for us was often 'Aishah's responsibility.
 
My sisters and I couldn't attend 'Aishah's wedding, which took place in Egypt, because Israel wouldn't grant us permits to enter Gaza. Only my father went there. Whenever I asked my mother where 'Aishah was, she answered that she would visit soon, but it never happened.
 
Years passed and 'Aishah didn't return. When we were little, my sisters and I missed her a lot. We would talk to her every day and ask, "When you are coming to visit?" She would always answer, "Soon. I applied for a permit. This time I'll get it."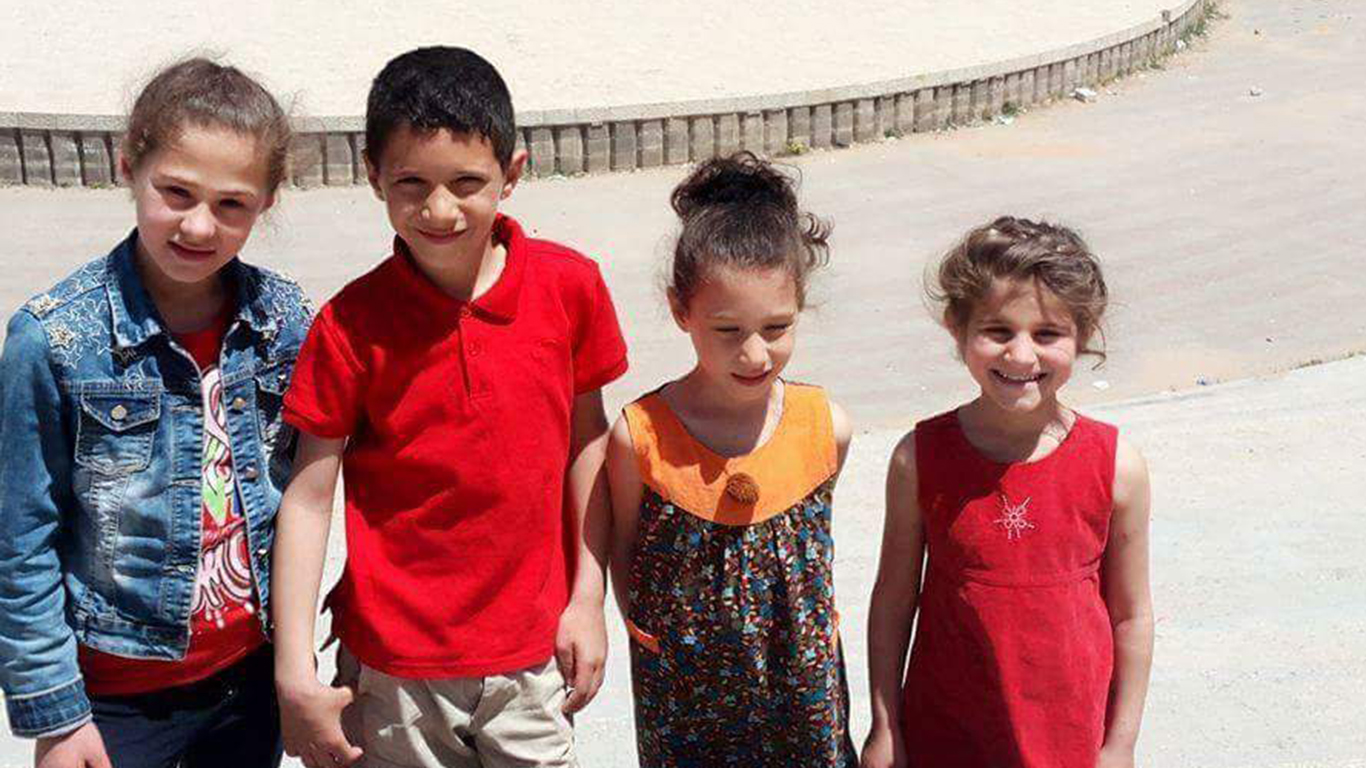 Since moving to Gaza, 'Aishah has managed to meet her family a handful of times, and only after repeated attempts to obtain a permit:
Nidaa (right) and 'Aishah during a visit in Bethlehem. Photo courtesy of the witness

Since I moved to Gaza, I've submitted a lot of requests for a permit to visit my family in the West Bank. Many were denied on the grounds that I was too young. In the few cases I did get a permit, it was only after months of failed attempts. 

In 2014, I applied for a permit to attend my sister's wedding and visit my family. Of course, I didn't get it. My family postponed the wedding in the hope I'd get a permit later on. That year the war broke out, so my sister got married because we thought there was no chance I'd get a permit. To my surprise, a week after the wedding I got a permit to visit the family.
In 2018, 'Aishah was able to visit her father and managed to spend 24 hours with him before he died. A year later, her mother passed away and 'Aishah did not get to say goodbye. She described being completely dependent on Israel, which repeatedly prevented her from meeting her parents:
In 2018, I found out that my father was in hospital. He passed away the next day. My family didn't want to tell me over the phone that my father was in hospital, and I only found out later. I couldn't go back to Gaza and leave my mother in such a bad state. I stayed with her for six months. I was pregnant then, too, and gave birth to my son Ibrahim in Nablus. Then I went back to Gaza.
 
In 2019, my mother got cancer and was very ill. I received permission to visit her for a week. I stayed for about three months to take care of her, because she was in a terrible state. A week after I returned to Gaza, my mother's condition deteriorated and I applied again for a permit, but it was denied. My mother was in intensive care and it felt like the end of the world, losing my mother without being able to say goodbye to her. I deeply regretted coming back to Gaza. I was very worried about her.
 
I kept trying to get a permit through human rights organizations. One day, while I was waiting for a permit, I called my sisters to ask how my mother was doing. I heard them screaming and found out our mother had passed away. I screamed and cried a lot. I immediately contacted the NGO Gisha to help me at least attend the funeral to say goodbye. But in the end, she was buried before I managed to see her, hug her and say goodbye. I was heartbroken.
 
The next day, I received a permit to go to Nablus for five days. I felt so terrible, I can't even describe it. I looked at my mother's room and at all her belongings. After five days, I went back to Gaza because I was afraid Israel wouldn't let me visit Nablus again if I stayed. I was with two of my children, Muhammad and Ibrahim. The other kids were with my husband in Gaza. The toughest day of my life was when I left my sister Nidaa (27) alone at home. Since then, I've been very worried about her, because she's all alone there. This is our fate.
Nidaa described the difficulty of being separated from her eldest sister:
'Aishah hasn't been back since the visit right after our mother passed away. They only issue permits in cases of illness or death. What kind of life is that? Where else would sisters see each other only when there's an illness or death in the family?!
 
'Aishah gave birth again a week ago. No one went with her to the hospital except her husband. Her kids stayed home. She didn't want to tell us, but because we talk every day, her husband answered the phone when we called and told us that she was on the way to hospital.
 
Seven of us sisters are here. We're very attached to each other and she's there all alone, lonely and cut off. Whenever she came to visit she arrived without energy, as if all the life had been drained out of her. She slowly gained strength from us and was a different person by the end of the visit. That's why our father, God rest his soul, didn't want to let her go back to Gaza after the few days allowed in the permit.
 
I love her husband, whom I only know by phone, and her children so much. I'm heartbroken for the children every time their mother applies for a permit, because they get so excited and talk so enthusiastically about coming to the West Bank. They start talking about being at their aunt's wedding, but then the refusal arrives and they're so disappointed.
 
All my sisters and I want is to be able to meet 'Aishah freely. Without her, nothing feels whole and things have no meaning.