Ahlam Salem (41), a mother of five, was born and raised in the Gaza Strip. In 1997, she married Ziad, a resident of Ramallah, and lived in the West Bank with him. In 2006, while she was visiting her family in Gaza, Hamas took over the Gaza Strip, and Israel closed the crossings. The couple's repeated attempts to have Ahlam move back to Ramallah have failed, and she has remained in 'Izbat Beit Hanun in the Gaza Strip with her five children, away from her husband and their father. In her testimony, she recounted:
I live in an apartment in the al-'Awadah towers in 'Izbat Beit Hanun with my five children: Ahmad (23), Muhammad (20), Maria (18), Mahmoud (14), and 'Ata (2). I submitted many requests to return to Ramallah, so I could live with my husband in our home, but I never got the permit. Ziad doesn't want to come back to the Gaza Strip because he would lose his job in the West Bank, and it's very hard to find a job in the Gaza Strip. Besides, his family is in Ramallah, and according to tradition, the wife follows the husband. We submitted many requests, but Israel refused even to receive them. In the end, we stopped submitting. My children haven't seen their father in years, and it's a terrible situation.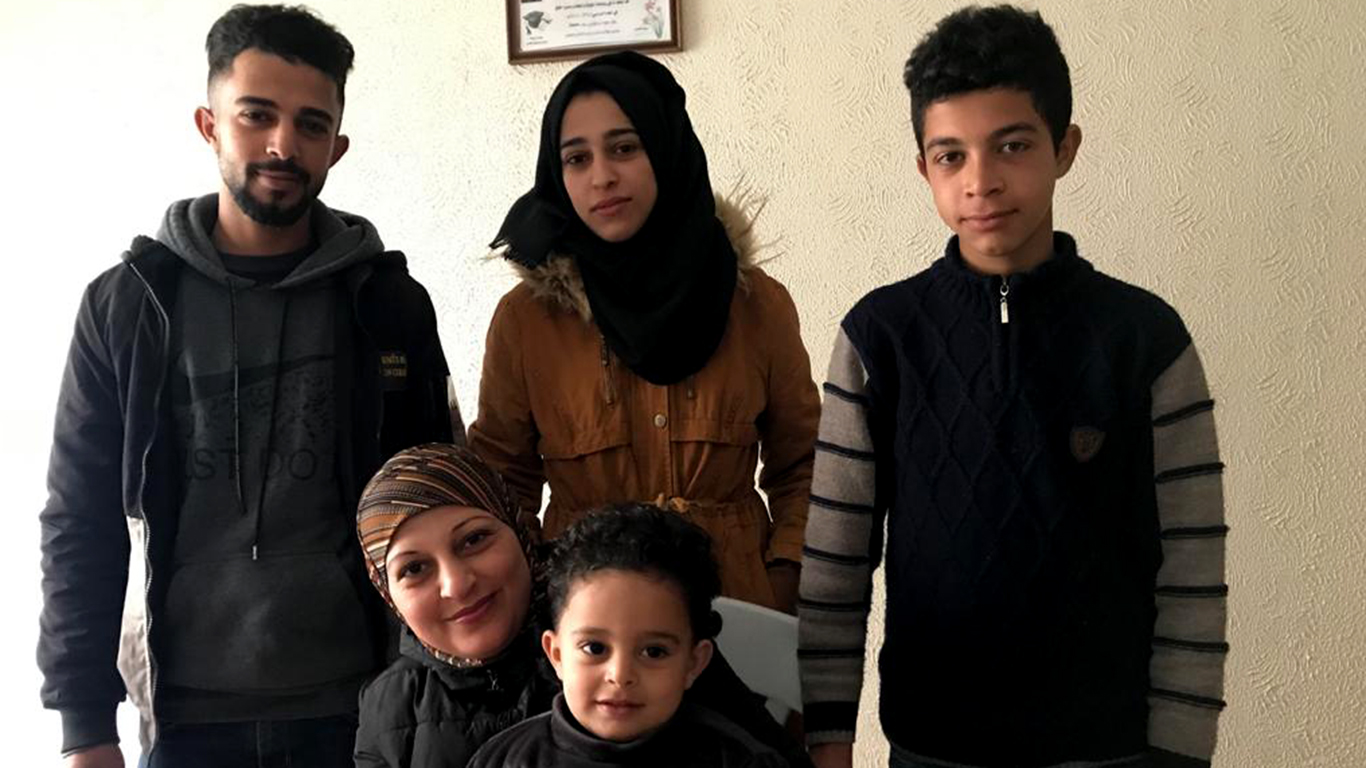 In 2010, Ziad managed to enter Gaza through Rafah Crossing and live with his family for a year, but he was not able to find work due to the severe economic situation created by Israel's blockade. He was forced to return to the West Bank:
My wife and children were ecstatic, and we felt like we'd received a gift from heaven. It's hard to describe the feeling and explain what it was like to be together again with your loved ones after so long, and finally give them love. But the joy was incomplete because I didn't have a job, and we had no way to make a living.

After about two months, I decided to go back to the West Bank, but the crossings between Gaza and Egypt were closed. I felt like we were becoming a burden on my wife's family, who were providing for us. I became bitter and regretted the day I returned to Gaza. It's a terrible feeling when you can't provide for your family, and you feel like you're getting charity. In those days, my self-respect was the only thing I had left. After a year, when the crossings opened, I managed to return to Ramallah. I couldn't find work there, either and worked irregularly. My mother helped me financially as much as she could. We needed to support two families in Gaza, mine and my brother's.

In the end, I found a job in the air conditioning field. I recently became a department manager and earn a good salary. Although our financial situation has improved, our family has remained split. Our only contact is by phone and social media. We're always looking for ways to live together again, or at least for my wife and kids to get permits to visit me.
In 2018, Ahlam's mother had to undergo surgery in Ramallah. Ahlam received a permit to accompany her and was able to see her husband for the first time in eight years. Ahlam described the reunion:
After the treatment, my mother went back to Gaza, and I stayed in Ramallah for about a year. After eight years of being apart, we were finally together again. I was overjoyed and felt how much I had missed family life. I could imagine a stable, secure life with a lot of joy, with my husband and the kids.

But the kids stayed in Gaza, and I missed them terribly. After a year, I returned to Gaza, and then the suffering and the longing for my husband in Ramallah started again. I made more applications for permits, but they were either unanswered or rejected. We only stay in touch by phone.

The separation is hard for me, and even more so for the kids, who don't know what family life is like anymore. I have to take care of all their needs alone, help them deal with learning difficulties at school, and be both their mother and their father. It's exhausting. I'm sick of living like this. I hope this situation will get solved, and we can return to Ramallah and live like a normal family. Our family has been torn apart for many years. We just want to live like any other family.
Ziad described living together as a couple during this period and the unbearable difficulty of being separated again:
We walked around, traveled, and visited family and friends. I tried to make it up to her as much

Ziad Salem. Photo by Iyad Hadad, B'Tselem

as possible. We were constantly in touch with our sons and daughters. They were fine most of the time, but they missed us, and it was very hard on them. After a year in Ramallah, Ahlam went back to them. She had also become pregnant and wanted to be with her family after the birth.

We went back to the previous situation: longing, separation, and talking on the phone. I've never met or held my youngest son, 'Ata, who was born in Gaza after my wife returned. It's hard to describe this life. It's harder than a prisoner's life because he knows how many years he has left to live like that, while I have no idea how long this injustice will last. I don't know how long I'll be torn from my wife and kids.  

It torments me all day long. It's especially hard for me to see the neighbors' sons living with their parents, who spend time with them and play with them. Every time I see that, I think about my kids and being away from them and miss them so much. I also want to spend the holidays with them, take them to the market, buy them presents, spend time with them. The distance between us is only a 40 minute drive, but I haven't been able to see them for many years. It's a terrible injustice.